THE POWER ASSISTANT'S GUIDE TO EXECUTIVE TRAVEL MANAGEMENT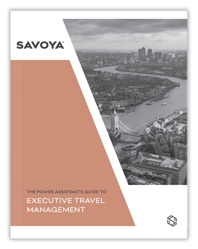 We've written this guide to be the ace up your sleeve — the "behind-the-scenes" resource that'll empower you to showcase your corporate travel management talents as a Power Assistant. It's based on the best travel tips we've gathered over our 20-year history in the business travel space, as well as those we've picked up from our peers in related industries. What you'll find:
Step-by-step travel planning process
Key travel terminology and definitions
Travel planning safety tips
Real-life examples from industry experts
Complete the form to download your free guide today.